Save BIG on Upcoming Antarctica Departures
Ready to set sail to the ends of the earth? Now is the perfect time to book your next Antarctica cruise experience with thousands of dollars in savings. Yampu Travelers can save up to 30% on select Antarctica cruise departures between December 2021 and December 2023. Take a look at the cruise options and their savings below! When you are ready, contact one of Yampu's Travel Experts to begin planning!
Oceanwide Expeditions
20% discount on Antarctica – Discovery and Learning Voyage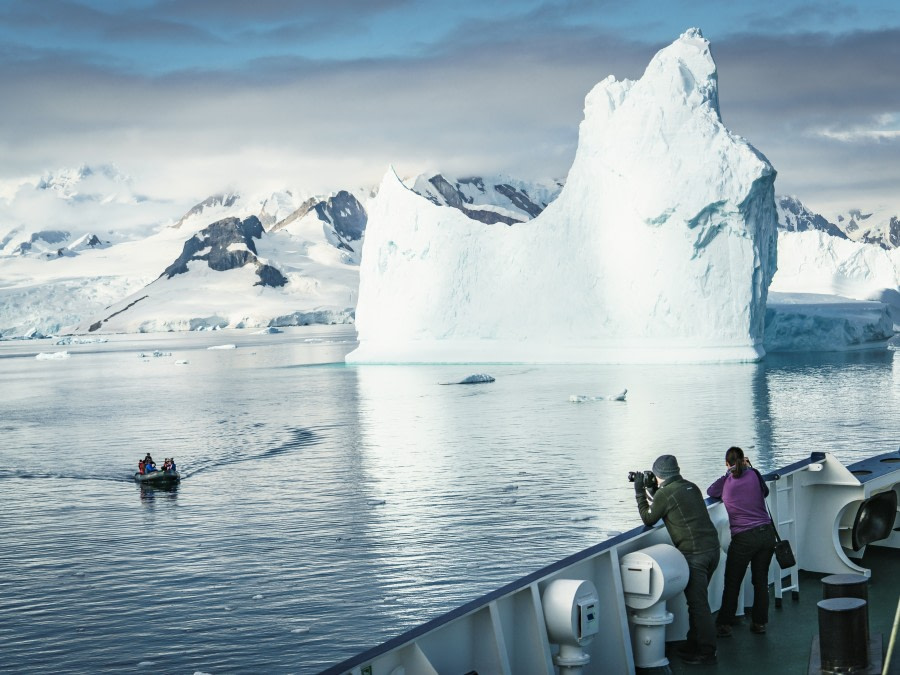 Getting the best of Antarctica is great; getting it at a discount is almost too good to be true. Our first Discovery and Learning voyage of the year, which runs from December 15 – 24, is now available at a $2,350 discount. Who said mind-blowing trips couldn't be affordable? Ask our Yampu Tour Consultants for other departure deals.
Quark
Choose from Numerous Departures and save up to 30% in combined Savings
Explore the ends of the Earth and what many refer to as the "last wild place in the world" aboard authentic expedition ships managed by the leader of Polar adventures, Quark Expeditions. Keep in mind, expedition travel doesn't mean you have to "rough it." Discover some of the most isolated and breathtaking wilderness areas on the planet safely and comfortably with Quark's small expedition ships. Each vessel carries fewer than 200 passengers to ensure every passenger experiences true comfort and maximum enjoyment while on an expedition.
All vessels are equipped with Zodiacs (inflatable landing craft) for safe, comfortable transfers from ship to shore, allowing explorers to reach some of the world's most remote places. Off ship excursions are endless, including gliding among icebergs in kayaks, cross-country skiing the primordial shores and witnessing hundreds of penguins and other wildlife in the "Galapagos of the Poles."
2022-2023 Quark Departures
Polar Latitudes
Save 10-15% on Departures with Early Booking Discounts
Experience the magic of Antarctica with Polar Latitudes signature Small-ship experiences. There's no "herding," no early and late dinner shifts, no endless waiting for your turn to board a zodiac, and no missing out on excursion opportunities.
On a Polar Latitudes voyage, Antarctica is an intimate, personalized experience shared together. On board, you're not just a passenger, you're a fellow explorer. Your dinner tablemates might be expedition leaders, photography coaches, whale-tracking partners from Woods Hole, or even Polar Latitude's President who still travels to Antarctica several times a year.
By the end of your journey, you'll know the crew by name, and you may even make some new friends for life.

Ocean Endeavor
Save up to 30% with the biggest sale to date for the 22/23 Antarctic Season
The Ocean Endeavour is a small, well-appointed expedition ship that allows you to explore the world's most remote regions whilst enjoying the class and comfort of a boutique hotel, offering a range of expeditions from 11 to 21 days duration, exploring the Falkland Islands, South Georgia & Antarctica. Enjoy the onboard activities, or venture further afield by hiking, snowshoeing, cruising amongst icebergs in zodiacs and kayaks, camping or join a photography workshop.
Ready to start planning your next Antarctica adventure? Contact us today to start planning!
Looking to see what our award-winning company is all about? Join our newsletter!
Tags:
Contact us for More Info!