Spiritual Wellness and Spa Travel Retreats
Every day we throw ourselves into our work, our families, and our daily obligations. More and more we lose sight of what we need to sustain our energy, passion, and health while living our lives the best we can. Sometimes, enough is enough-it's time to regain balance.The mindfulness and sense of self we all need are best discovered and cared for in a place of beauty, serenity and majesty. Of course, we can guide you to the best destinations for spiritual nourishment and self-discovery. Let us assist you in unearthing the secrets to priming your well-being with rejuvenating massage, exquisite body treatments, ancient healing rituals, and mind-calming yoga across our destinations.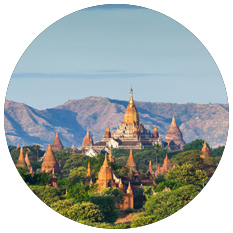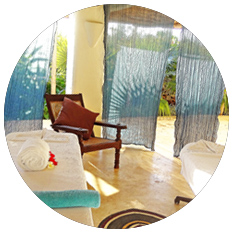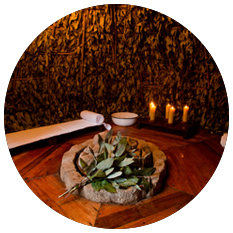 Asia
Experience the spiritual side of Southeast Asia's sacred landmarks and temples, from the gilded Buddhist temples of Laos, to
Thailand's unique culture
, with hilltop temples and resident monks.
Myanmar
(Burma) is often described as the "living soul" of Buddhism. You'll find ancient temples with a chakra-like importance in the heart of where Buddhism has been practiced for centuries. Embark on a spiritual odyssey to Tibet, home of the Dalai Lama, where you will be humbled by the magnitude and elegance of spectacular countryside and heritage, and awed by some of Buddhism's most noteworthy monasteries.
Highlights:
India and Sri Lanka are home to the practice of Ayurveda, a holistic healing practice developed in India thousands of years ago. One of the world's oldest holistic practices, Ayurveda emphasizes health and wellness based on balance of emotional, phsyical, and psychological health. The belief is that all things, living and non-living, are connected and you can achieve good health when you live harmoniously with the unvierse in mind, body, and spirit.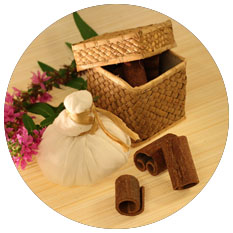 In Ayurveda, each person's unique body composition, called prakriti, is made up of particular physical and psychological characteristics and a combination of five universal elements: earth, water, fire, air, and space. The elements combine to form three life forces within the body that control how your body works, called doshas. Each person has a primary dosha, and your treatment will depend on what that is and the combination of elements in your body.
Space + Air = Vata dosha, controls:
Mind
Breath
Circulation
Heart
Excretory system, particularly intenstines
Fire + Water = Pitta dosha, controls:
Digestion
Metabolism
Hormones affecting appetite
Water + Earth = Kapha dosha, controls:
Weight
Strength
Stability
Muscle growth
Immune system
The priority in treatment is a cleansing process called panchakarma that rids your body of ama, or undigested food that can make you sick by sticking to the inside of your body. Treatments include special teas, massage, medical oils, and intestinal cleansers.

Kandy, Sri Lanka is where you can find the Temple of the Tooth (above)- truly a must-see. The temple is home to the relic of the tooth of Buddha. According to ancient tradition, whoever possesses the tooth is charged with governing the country.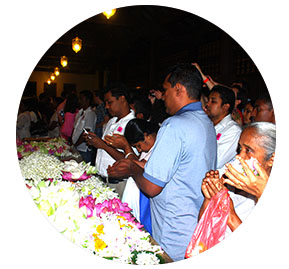 Visiting the temple, you can witness rituals at different times of day. During the evening ritual, you can watch hundreds of people dressed in all white bring offerings of flowers to the temple. It is a beautiful, surreal, and deeply spiritual experience.
Every Wednesday there is also a ritual where the tooth relic is bathed in scented water and fragrant flowers. The residual water is distributed to all those who come, and is believed to have healing powers.The temple itself is magnificent to behold, but the ancient traditions still practiced there are something not to be missed!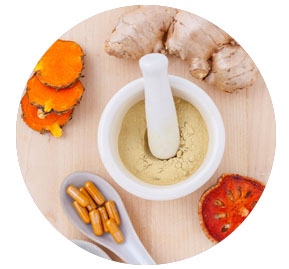 Sri Lanka also boasts a rich, ancient herbal heritage, which also plays an important role in Ayurveda treatments. Tour herb gardens or the National Herbarium of the Peradeniya Botanical Gardens in Kandy, Sri Lanka. Learn of teas, extractions, and plants such as cinnamon trees and cardamom seeds that have been used to effectively treat ailments for thousands of years.
* Bonus Activities: Festivals in Sri Lanka are incredible and celebrate culture and rituals. See some of the most important festivals in Sri Lanka here and let your Yampu Tour consultant know if you would like to find an event like this to attend while on your trip!

Bali, Indonesia is home to the Belmond's Jimbaran Puri (above), a resort with a luxurious beach spa. The spa features open-air terraces that allow you incredible views while providing cool shade, warm sea breeze, and the peaceful sound of waves.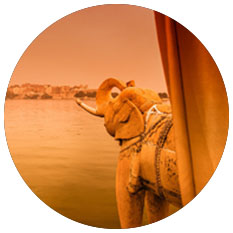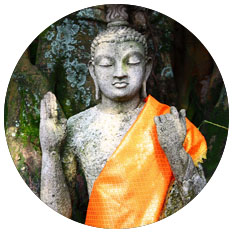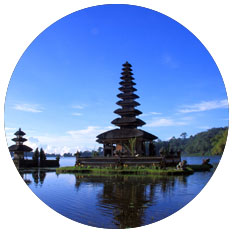 Africa
Africa's vast and beautiful landscapes and exposure to wildlife alone make it a top-tier location for getting in touch with yourself and the wonders of nature. One of the hottest trends in wellness experiences, in fact, is "
spafaris
." Traditional African massage paired with luxury safari lodges in the striking wilderness make Africa an adventurous and rejuvenating experience.

Highlights:
Kilindi Hotel (above) in Zanzibar is a dreamy, airy destination. Perfectly romantic, those who love nature and beaches will float away in the tranquility of Kilindi's ambiance and the grandeur of Zanzibar's waters. Pavillion suites with wide, glassless windows administer ocean breeze, sounds of nature, and spectacular waterfront views, delighting all the senses.
Private gardens on the grounds invite you to enjoy a placid meal, quiet stroll, or moments of leisure. Their spa is tucked away in a corner of these tropical gardens and offers African beauty treatments and the unique Intonga Amasatchi stick massage, a deep tissue and stress relief treatment that can only be found at Kilindi.
*See more on wellness experiences in Africa here.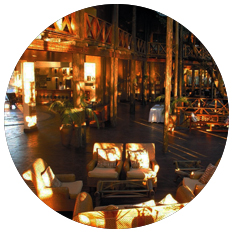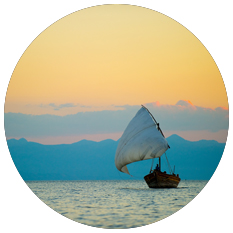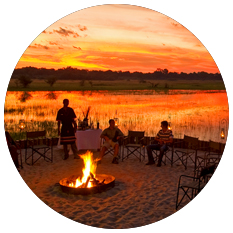 South & Central America
In Peru, you can set out on a spiritual Inca Pilgrimage with a master Shaman, learning ancient rituals that sooth, purify, and energize. In Brazil, enjoy Ponta dos Ganchos, a resort wholly integrated with the nature that surrounds it. Revitalize by embracing the quiet, at Costa Rica's El Silencio Lodge & Spa; uniquely "pura vida" (pure life, the byword beloved by Costa Ricans). Refresh yourself with specialty spa treatments in Mexico.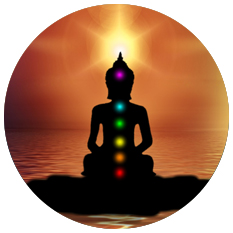 Peru may not be the first place that comes to mind in terms of spiritual wellness and rejuvenation, but it has a rich history of spiritual ritual and tradition. In fact, the rainbow Inca flag is proof of this. The Inca's worshipped the rainbow god and believed in ascension through seven levels of consciousness and the seven colors of the rainbow, produced when the sun god is refracted through water. The seven colors also represent the seven chakras, or energy centers in the body- each color symbolizes a different chakra with a different vibrational frequency that affects us in different ways, including physically and emotionally.
Red = Root Chakra: foundation and feeling of being grounded
Orange = Sacral Chakra: connection and ability to accept others and new experiences
Yellow = Solar Plexus Chakra: confidence and control over our lives
Green = Heart Chakra: abilitiy to love
Blue = Throat Chakra: communication
Indigo = Brow/Third Eye Chakra: focus, big-picture thinking
Violet = Crown Chakra: ability to be fully spiritually connected
In addition to these seven chakras and seven levels of consciousness, there is a long-standing tradition of shamanism in Peru. Shamans provide ritual or ceremonial practices to bring about positive spiritual change. Shamans from regions near the Amazon often, in addition to many other rituals, practice healing with ayahuasca, a psychedelic plant that is intended to purge negativity or "demons" from your body. Andean Shamans emphasize other types of healing, which can include water, crystals, sound, herbalism, aromatherapy, or massage.
On spiritual tours of Peru, climb Machu Picchu with a shaman and a guide to translate for you. Experience spiritual healing at ancient sites of Incan ritual. After your descent, experience a mystical Andean approach to massage with hot stones at Inkaterra Machu Picchu (below), a treatment that is not offered anywhere else. The naturalistic setting will bring you closer to your environment in their lush gardens or beautiful Andean sauna.
Sumaq Machu Picchu Hotel is perfect for heart and soul. Take Peruvian cooking and mixology classes where you can make traditional soul foods such as ceviche with tasty pisco sours to drink. For lovebirds on a joint spiritual endeavor, partake in Sumaq's Andean marriage ceremony, Arac Masin, to express your love for your partner or as a renewal of vows. Led by a shaman, married and unmarried couples alike will feel the natural beauty and mysticism of the outdoor ceremony as you call upon the Incan gods to guide your relationship in lasting love. Experience the beautiful Payment to the Earth ritual, a tradition in which you will give offerings to Mother Earth, Pachamama, a tradition passed down from the time of the Incas. A shaman will guide you to transcend beyond the physical world on a path to spiritual and emotional healing.
See a sample of a wonderful Peruvian meditation tour
here
.

In
Brazil Ponta dos Ganchos
(below)
is near Rio de Janeiro and Buenos Aires, tucked away in a natural setting. The resort emphasizes top-notch experiences and accommodations for guests as well as connectivity with nature. Here you can stay in the most charming and quaint bungalows on a privately owned peninsula. The fusion of the
emerald green sea
and lush rain forest bring you ever closer to serenity. Take it even further by enjoying massage gazebos, nature trails, and their spa. Staying at Ponta dos Ganchos is an unbeatable experience, as evident by the hotel's Leading Hotels of the World seal of approval.

Spa treatments at Ponta dos Ganchos include a specialty massage that uses hot cinnamon oil and herbal poultices, specially designed to promote deep relaxation. Participate in the well-being program, which combines massage treatments to revitalize your body. The Ponta dos Ganchos specialty treatment will take you to a place of relaxation, refreshment, and well-being.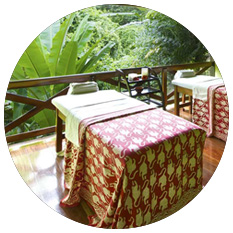 Costa Rica's Nayara Hotel, Spa & Gardens boasts the most beautiful open-air spa. Furthermore, you can feel good knowing that you are taking care of your own health in a country that is dedicated to preserving the health of the rain forest and biodiversity.
Explore the Arenal Volcano, romantic natural hot springs, or bond with horses on a ride through the beautiful landscape. After, wind down in Nayara's spa with amazing massages and treatments with volcanic mud, local coffee beans, or chocolate clay made of organic cocoa beans.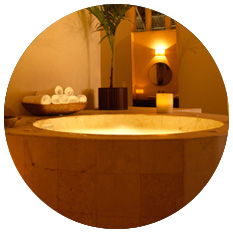 Mexico's copal mud wrap is an incredible spa experience that you can try at Viceroy Riviera Maya along with other holistic and herbal spa remedies. Copal mud is used in a traditional tzolkin ritual and serves to balance your emotions and purify mind, body, and soul. In addition to this incredibly unique treatment, you can soak in the beautiful blue Caribbean waters and enjoy the ambient sounds of the jungle that surrounds the resort.
Azulik in Tulum, Mexico is a spellbinding Eco resort, nature retreat, and Mayan Wellness center by the sea. Enjoy the resort's enchanting treehouses, distance from the noise of day-to-day city chaos, and off-the-grid nature. To get to the intimate, natural resort, you will traverse through the jungle with a hotel guide. This is the perfect couples' getaway, as the resort is 21+ and the villas are designed for two people. At the spa, enjoy traditional Mayan massage therapies or yoga with a view. Azulik's Mayan rebirth ceremony will help you recover your natural state of peace, joyfulness, harmony, health and playfulness. Zum Pul Che, an traditional Aztec steam bath purifies mind, body, and soul.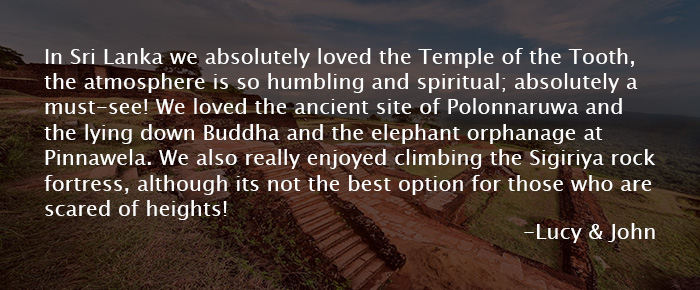 Tags:
Contact us for More Info!