Picture Yourself in Mexico
For those of us living in the states, Mexico is the perfect getaway for those who don't have the luxury of taking a long vacation as it is easily enjoyed in a short amount of time. No matter where a traveler hails from, Mexico is an absolute haven that can be enjoyed by those of virtually any interest. Some of the world's best foods, most beautiful beaches, stellar ruins, fascinating history, rich culture, great shopping and even luxury and specialty spa/wellness treatments and adventure activities are found here. Whether you prefer to rough it or would rather pamper yourself in luxury, this beautiful country will fit the bill from foodie to deep sea fisherman and everyone in between. Check out some of our favorite things about Mexico below.
Beach Life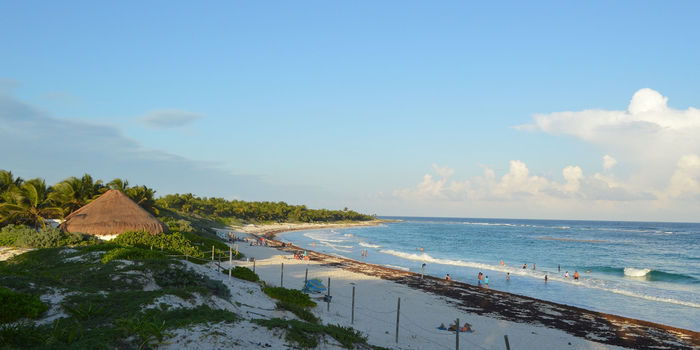 Tulum
Tulum, Mexico boasts some of the most beautiful beaches imaginable. These beautiful white sand beaches are complimented by turquoise waters and nearby Mayan ruins. Enjoy the sand and sun, get in the water for incredible snorkeling, or walk around to explore ancient ruins and pyramids. After a long day of relaxing in the sun, swimming and snorkeling, and learning about the Mayan ruins, take a leisurely walk through nearby shops and markets or admire the stunning views of the dramatic cliffsides.
Tulum is an especially good destination for family vacations because it is so versatile- family members of any age can find something to enjoy here. Check out one of our sample family tours of Mexico and Tulum
here
.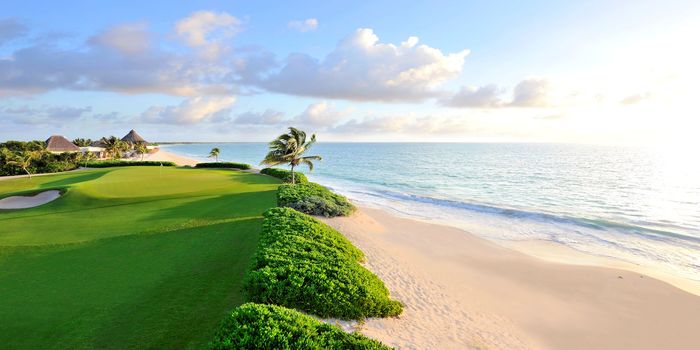 Playa del Carmen
With a distinctive European touch, Playa del Carmen is a relaxed coastal resort town that can be enjoyed in many ways. Enjoy snorkeling and diving while learning about the local aquatic creatures including the kind sunfish, chasing sardines or maybe glimpse the peaceful manatee. Aside from the aquatics, one can walk the cobblestone streets and enjoy the nightlife and shopping offered as well.
Mayan Ruins
People travel from all over the world to explore Mayan ruins found scattered around Central America. Mexico has some of the best, most impressive collections of ruins of anywhere. Take a visit or combine your Mexico ruins tour with Belize, Guatemala, or Honduras for an even more comprehensive look into the life of Mayan culture, history and architecture.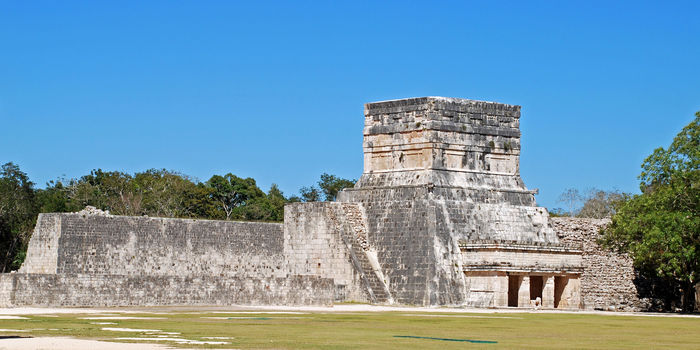 Chichen-Itza
In Chichen-Itza, see the ancient Mayan pyramids. This famous, 1,000-year-old area has served as a symbol of Mexico's heritage for ages. It is divided into three sections with the north grouping of structures having been created in the Toltec style and the central group created in an earlier time. The southern group is known as "The Old Chichen." Here, enjoy a closer look at the large ball court where Mayan men played the sacred game called pok ta pok.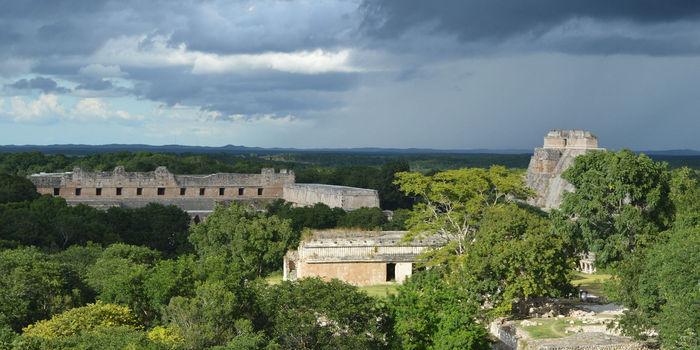 Uxmal
This ancient Mayan city was built in the classical period and is considered one of the most important archaeological sites created in Maya culture. Today, Uxmal is a registered UNESCO World Heritage Site. Surrounded by lush, green and fertile land, Uxmal is a beautiful setting to house some of the most magnificent ancient pyramids, buildings and temples of the ancient Mayan world. One can sense the history here while walking around and admiring at the impressive ancient architecture and incredible layout of the city. Here, travelers can see Piramide del Adivino (the Oracle's Pyramid), which soars above other buildings. A climb to its summit is quite rewarding with spectacular views of the entire half-square-mile ancient city.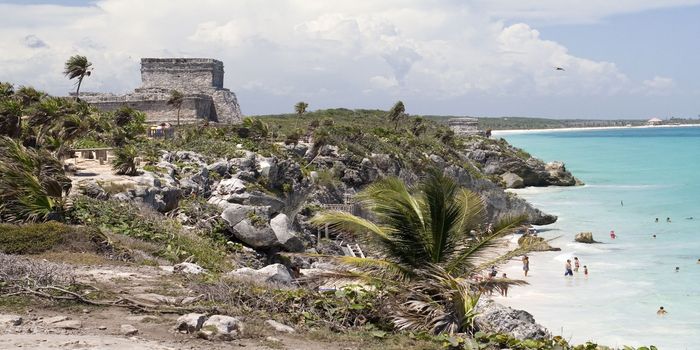 Tulum
Mounted on the edge of a cliff, the abandoned city of Tulum towers above the deep turquoise of the Caribbean and a beautiful white sandy beach. Although the site dates to earlier times, Tulum reached its peak in the Post-classic period between 1,000 and 1,600 AD. Originally called Zama or City of the Dawn, the sun rises from the sea above the city walls. Within these walls, nobles such as high priests and astronomers lived, while lower classes lived in simple wood and thatch huts beyond.
Learn about other great ruins and become inspired by this sample itinerary that visits some of the greatest sites in Mexico.
Culinary
Mexican cuisine is so fresh, diverse and involves an incredible balancing act of flavors and textures- acidic, spicy, crispy, smooth and just delicious. It's no wonder some of the world's best restaurants can be found here, and any visit to Mexico is incomplete without delving into its culinary scene. See some of Mexico's must-try dishes to keep an eye out for on your next visit!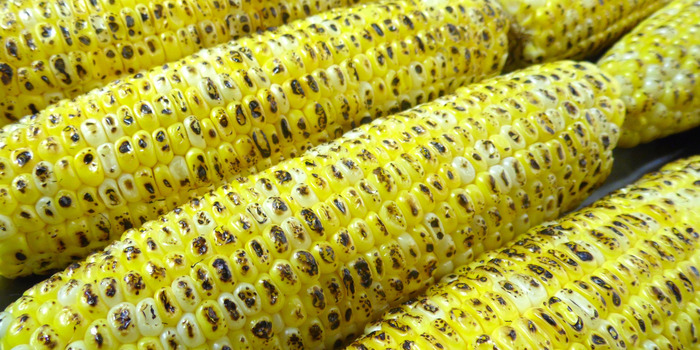 Elote
This corn on the cob recipe takes corn to the next level. Grilled until slightly charred, the ears of corn are then slathered in a chili and lime infused butter. This delicious snack almost melts in your mouth. Visitors can find this popular treat on many streets in Mexico, typically served on a stick or with the kernels served in a cup. See a recipe for this simple yet delicious bite here.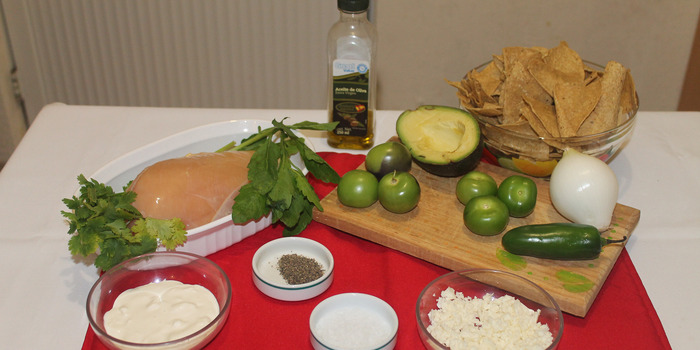 Chilaquiles
Like breakfast nachos, only better. This popular Mexican breakfast dish features squares of lightly fried corn tortillas topped with salsa, scrambled or fried eggs, and chicken. It can also be topped with a crema, cheese and refried beans. Delicioso!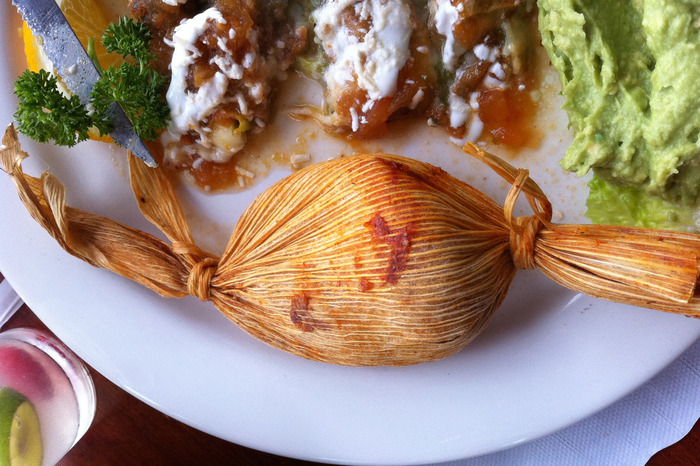 Tamales
This delicious and traditional meal was originally created for Aztec, Mayan and Inca tribes who needed nourishment they could carry into battle. Corn dough filled with meats, vegetables, cheeses, mole or sweeter fillings are wrapped in leaves or corn husks and steamed. Filling, flavorful and simple delicious, Mexico's tamales are a must when you visit.
See more great Mexican dishes and recipes here.
Wellness

For an amazing wellness experience in Mexico try out Mexico's copal mud wrap, an incredible spa experience that you can try at Viceroy Riviera Maya along with other holistic and herbal spa remedies. Copal mud is used in a traditional tzolkin ritual and serves to balance your emotions and purify mind, body, and soul. In addition to this incredibly unique treatment, you can soak in the beautiful blue Caribbean waters and enjoy the ambient sounds of the jungle that surrounds the resort.
Azulik in Tulum, Mexico is a spellbinding Eco resort, nature retreat, and Mayan Wellness center by the sea. Enjoy the resort's enchanting treehouses, distance from the noise of day-to-day city chaos, and off-the-grid nature. To get to the intimate, natural resort, you will traverse through the jungle with a hotel guide. This is the perfect couples' getaway, as the resort is 21+ and the villas are designed for two people. At the spa, enjoy traditional Mayan massage therapies or yoga with a view. Azulik's Mayan rebirth ceremony will help you recover your natural state of peace, joyfulness, harmony, health and playfulness. Zum Pul Che, a traditional Aztec steam bath purifies mind, body, and soul.
Tags:
Contact us for More Info!